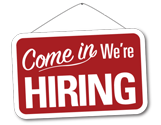 Born in 2011 Adxperience is a fast growing company in the exciting world of mobile advertising.
Here at adxperience we are continually developing and innovating our proprietary Demand Side Platform and Adserving system technologies in order to master the game of Real Time Bidding and programmatic buying on mobile media.
Our platform is a real state-of-the-art piece of technology made of Big Data layers, real-time constraints, performance challenges, machine learning algorithms, mobile + video + rich media advertising…
Every tech guy here at Adxperience is working closely with the company's management and responsible for an important part of the success of our platform.
Please find below our current open positions.
(Small players do not apply 🙂 )